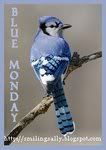 Blue is the color associated with water and last June we, my husband, my super friends and I, had a splashing fun at Maxima Aqua Fun located at Ma-a, Davao City.
entrance to the resort
The resort is a cliff. And with the absence of a sandy beach, the resort still boast of a fun-filled, adventurous activities. With an entrance fee of P200.00 you can enjoy diving and swimming at the ocean, the canopy walk (open on weekends only) and unlimited use of the giant slide.
dinah and the steep descent to the activity area
backdrop of different activities at Maxima
This is the giant tarpaulin slide extending 40 feet long. I was very nervous to try this but this is what we came for. My husband was the most hesitant among us. He said it is not the slide, it's the 'death-defying water drop'. But everyone tried the slide twice. It was a scream-all-you-want-heart-stopping 10 seconds of my life. The key is to relax and enjoy the moment.
And here I go...
After the exciting slide it's time for more jump shots...
It's more fun in Davao!